COVID-19

ı Hygiene & Safety in your company
New: HandClean sterilizer
Hand hygiene has become one of the most discussed topics in recent months. With our HandClean sterilization unit, Dialoc ID offers a fast and effective solution for your office, store, clinic, hotel, restaurant etc.
A built-in sensor detects hands as they are presented in the opening, without the need to touch or operate the device. The HandClean sterilizer will then deliver a quantity of hygienic spray. The hands can be disinfected by rubbing dry without adding water, so it is not necessary, even recommended, to use paper towel.
The hygienic spray is made on the basis of bio-ethanol, fully biodegradable and not harmful to the environment, and it effectively helps prevent microbial contamination. It cleans 99.9% of the bacteria present on hands and is an essential product for personal hygiene.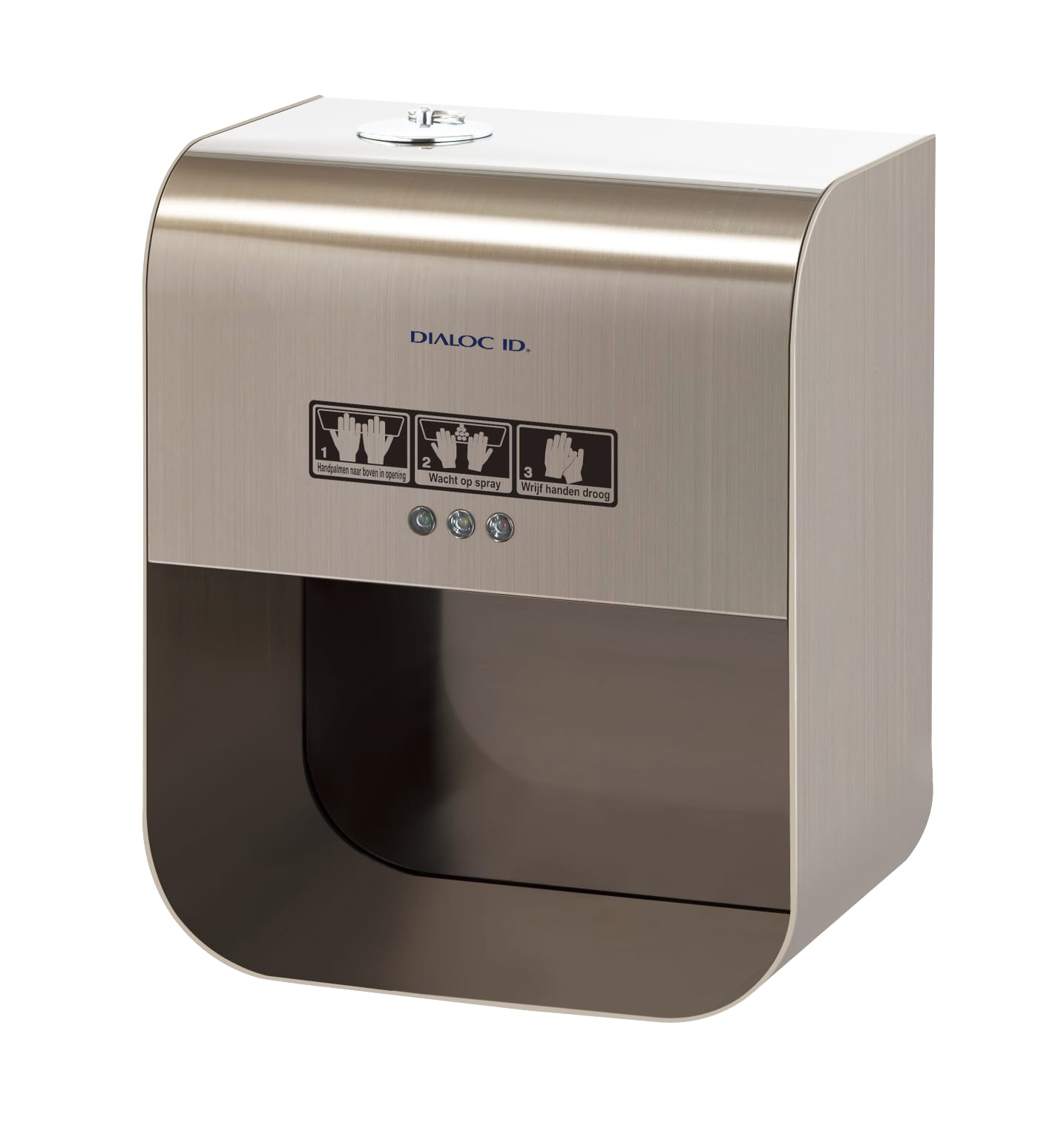 High quality
Excellent performance & reliability

Dutch design
Designed, developed & made in Holland

Worldwide service
Our products are installed & serviced all over the world

Innovative technology
A bright idea is the first step…….