Waste management
cards for public services
The use of waste management cards by municipalities has increased significantly over the past decade. The cards are mostly based on MIFARE® technology or magnetic stripe encoding and give the public access to the community recycle centers or to underground waste containers.
Dialoc ID delivers full color offset printed waste management cards with personalization, barcode, chip encoding (for Mifare®, iCode®, PicoPass®) of high quality for long life everyday use in harsh environments.
All items are produced in our state-of-the-art facility and carry a 100% satisfaction guarantee. Since you're ordering direct from the source, you receive manufacturer-direct pricing that's better for your bottom line.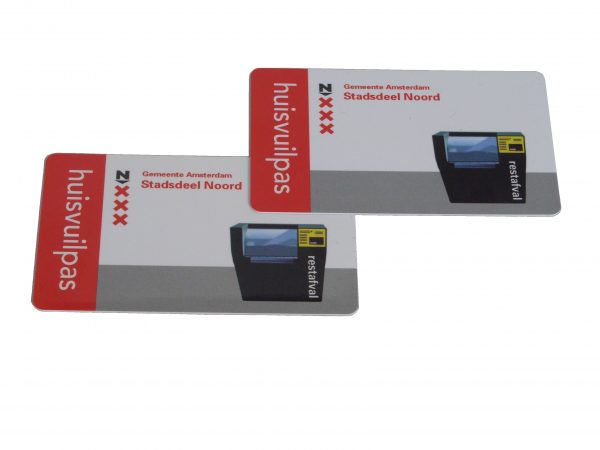 About dialoc id
Dialoc ID has its head office in Harderwijk, the Netherlands with partners in Europe, America, Asia, Australia and America.
Dialoc ID is a leading manufacturer of innovative library, retail and industrial solutions using EM (electromagnetic), RFID (Radio Frequency Identification) and Hybrid(EM & RFID) technology.
Worldwide partners
The Dialoc ID products are sold, installed and serviced through our network of official partners located all around the world.