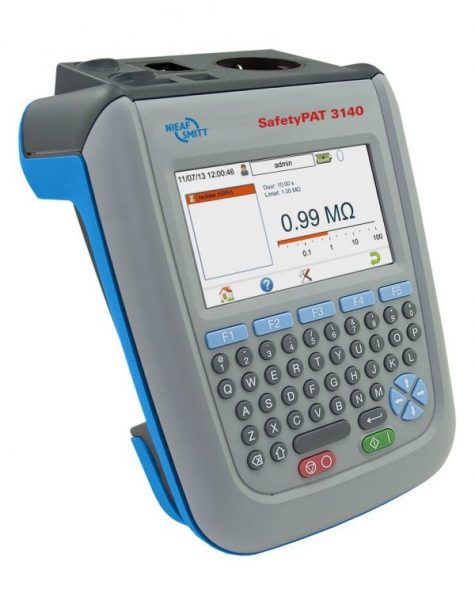 NEN Testers
Safety tests are yearly recurring events that can absorb lots of precious time from Material Managers.
Dialoc ID has selected the SafetyPAT™ 3140 from Nieaf Smitt for NEN 3140 testing of powertools in the world of construction.The Safetypat 3140™ NEN tester connects via bluetooth with handheld mobile UHF readers, such as the Powerline Ecco™ from Panmobile.
Powertools tagged with Dialoc ID's special on-metal UHF RFID tags can now be encoded by the handheld readers with specific identifiers that connect the tool with the corresponding test certificate that is stored in the SafetyPAT™ 3140.
SafetyPAT™ unique features include:
Memory for 50.000 test certificates
Build in Digital Camera for storage of 2000 pictures
Clear full color LCD screen