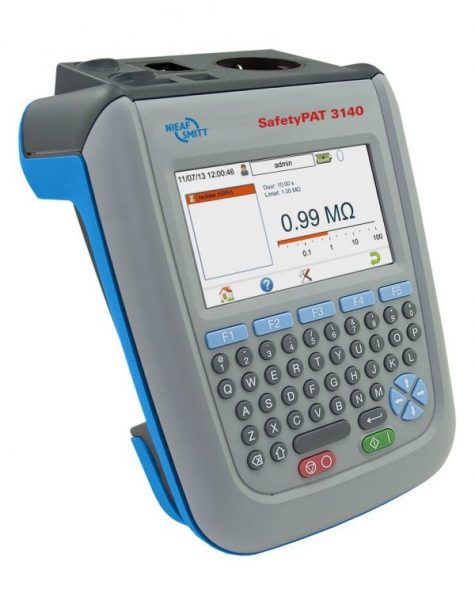 NEN Testers
Safety tests are yearly recurring events that can absorb lots of precious time from Material Managers.
Dialoc ID has selected the SafetyPAT™ 3140 from Nieaf Smitt for NEN 3140 testing of powertools in the world of construction.The Safetypat 3140™ connects via bluetooth with handheld mobile UHF readers, such as the Powerline Ecco™ from Panmobile.
Powertools tagged with Dialoc ID's special on-metal UHF RFID tags can now be encoded by the handheld readers with specific identifiers that connect the tool with the corresponding test certificate that is stored in the SafetyPAT™ 3140.
SafetyPAT™ unique features include:
Memory for 50.000 test certificates
Build in Digital Camera for storage of 2000 pictures
Clear full color LCD screen
About dialoc id
Dialoc ID has its head office in Harderwijk, the Netherlands with partners in Europe, America, Asia, Australia and America.
Dialoc ID is a leading manufacturer of innovative library, retail and industrial solutions using EM (electromagnetic), RFID (Radio Frequency Identification) and Hybrid(EM & RFID) technology.
Worldwide partners
The Dialoc ID products are sold, installed and serviced through our network of official partners located all around the world.